BuckyDrop Dropshipping Plugin Features - Easy, Quick, and Powerful
BuckyDrop streamlines your business processes from offering an abundant choice of Chinese products, connecting your store,
editing and translating product description, automatic pricing/inventory update, to automatic order fulfillment and delivery tracking.
Our dedicated team will handle everything you need to get your business started.
Easily connect BuckyDrop to your store
All you need to do is to add your eStore's name and URL. Good news, you are now ready to drop ship! Connect your eStore with Shopify and WooCommerce. Stay tuned for more updates as we continuously connect with new eCommerce platforms.
View More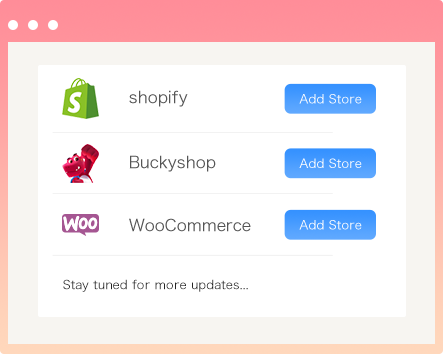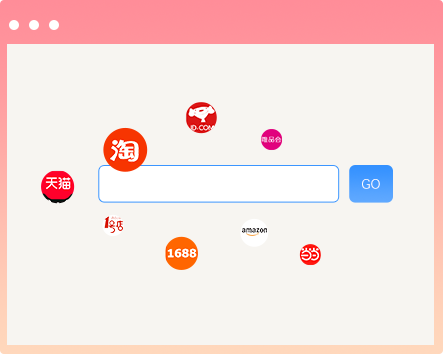 Automatically import with 1-click
BuckyDrop offers products from major e-commerce marketplaces in China (including Taobao, Tmall, No.1 Shop, Vipshop, Dangdang, Amazon, Jingdong, 1688, and Juhuasuan). It only takes a few simple steps to import the products to your store and to effectively fulfill the orders.