Tutorial for
BuckyShop Sellers
BuckyShop - BuckyDrop's in-house website builder to help newbies jump-start their ecommerce business. With its fast site-building features, BuckyShop will provide an independent online store embedded with products, pricing/logistics strategy, and payment methods in just 4 steps. Plus, you can personalize the store and expand categories with more Chinese products. When an order comes in, it'll be auto-fulfilled from procurement and quality check to warehousing and packaging to global delivery and after-sales. Without manual operation, you only focus on product selection and marketing to bring in revenue and profits and further upgrade your store and business with BuckyDrop's powerful service system. Check out the detailed steps below:
Step 01
Select Store Type & Plan
Step 02
Select Popular Products & Select Store Template

Step 03
Input Store Info & Complete Verification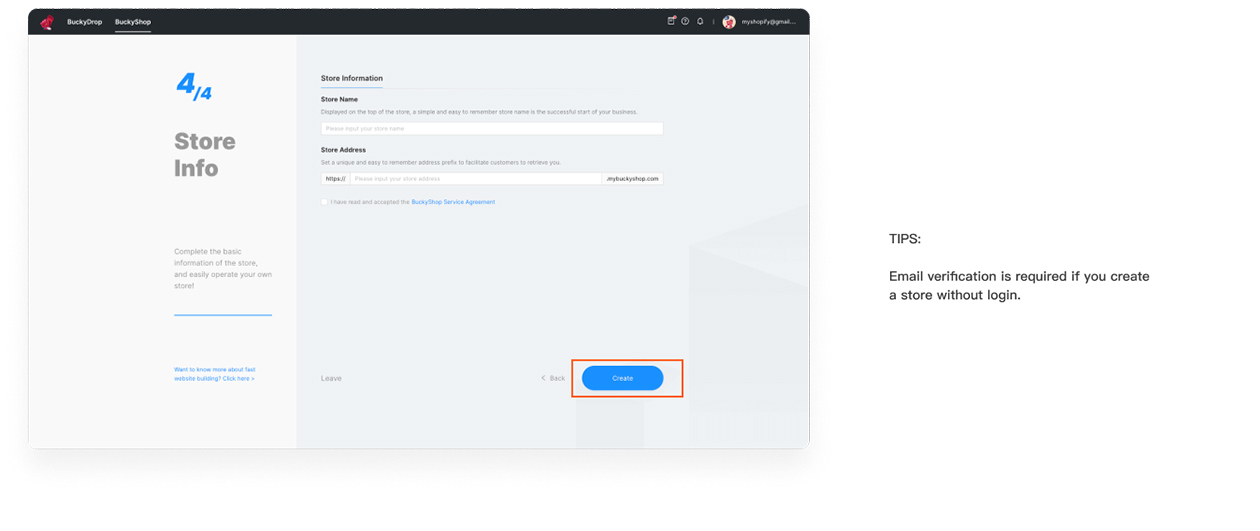 Step 04
Click Create & Pay for Store Plan

Store Design
BuckyShop supports custom store design in the Admin. If unsatisfied with the current store template, you can customize your store with the visual editor and preview the effect.

Listing Products
After setup, you'll get store with built-in selected products for sale. If needing to list products or add new ones to the store, you can list them via BuckyDrop's product pool, or add custom products. Listing products mainly includes 3 steps: Add Products (product selection) > Push Products > Display Products.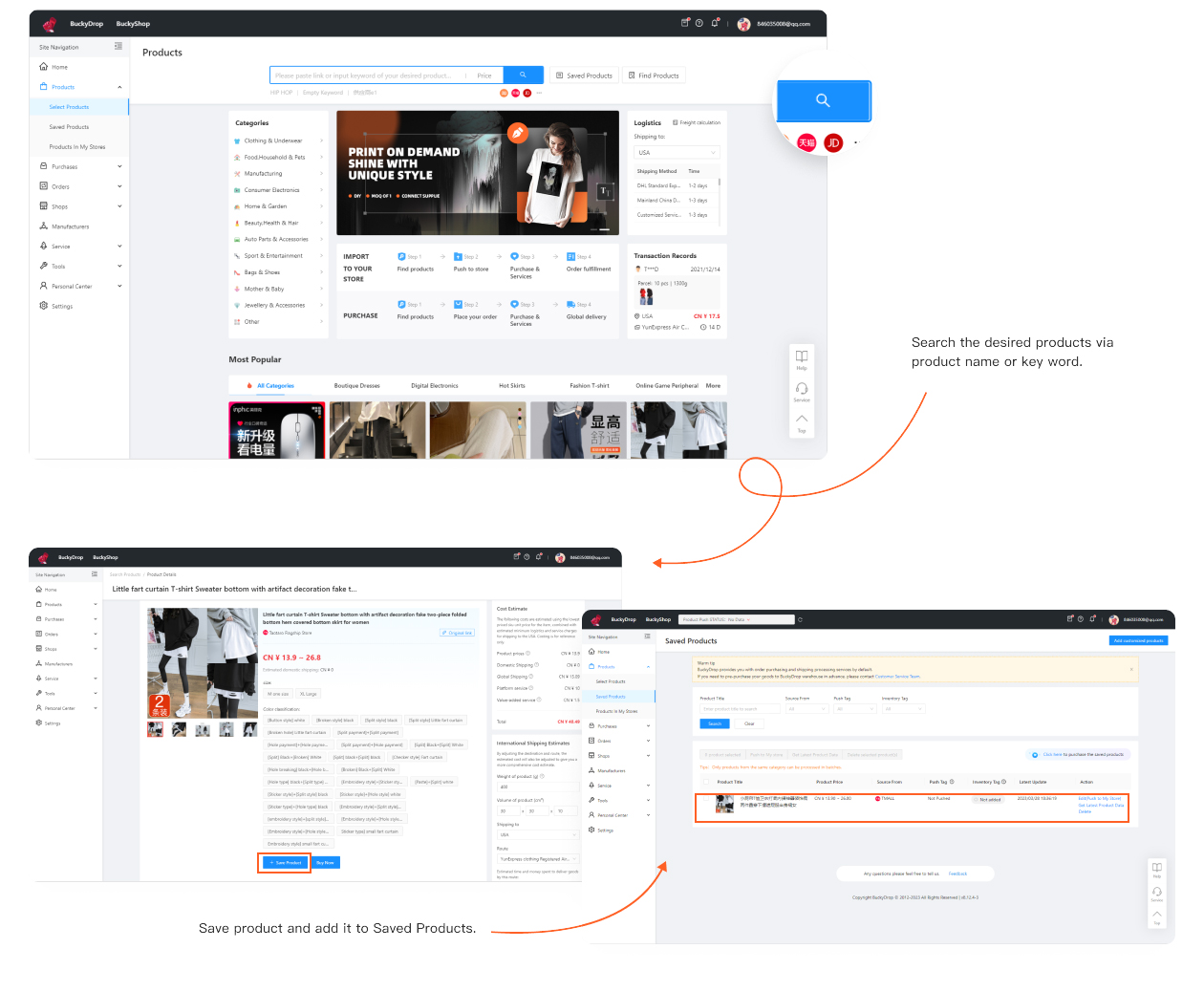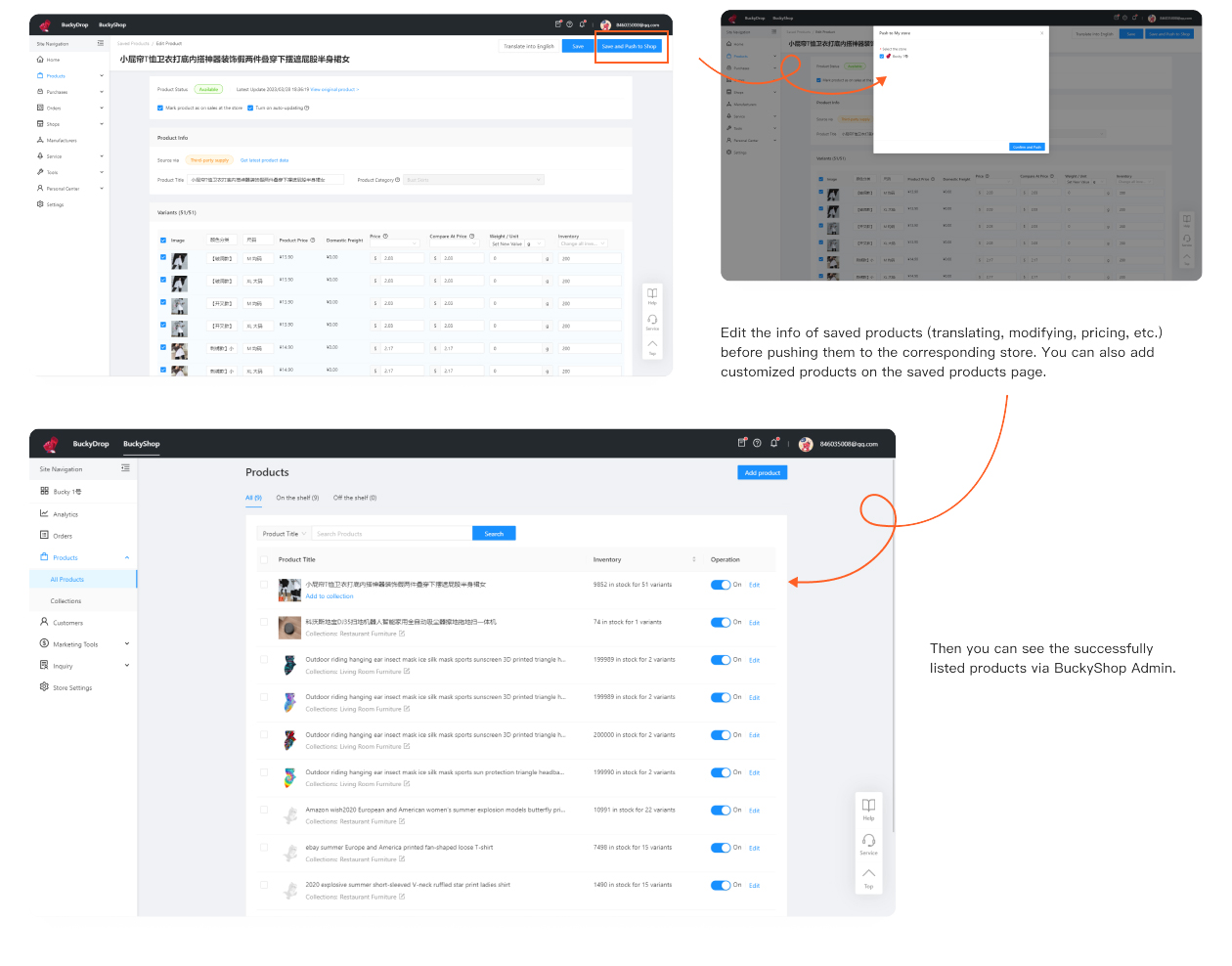 Go to the store to see how the products are displayed. Note: They are displayed in the existing product categories. If you want to add a new product category, please see the the Tutorial "How to add collection and display it in the store?" via the Help Center.
Order Fulfillment
When your store generates an order after listing products, BuckyDrop will auto-handle all processes from procurement and quality checks to packaging and delivery, with logistics tracking data also auto-synced to your store for hassle-free parcel tracking.
Step 01
Check Store Orders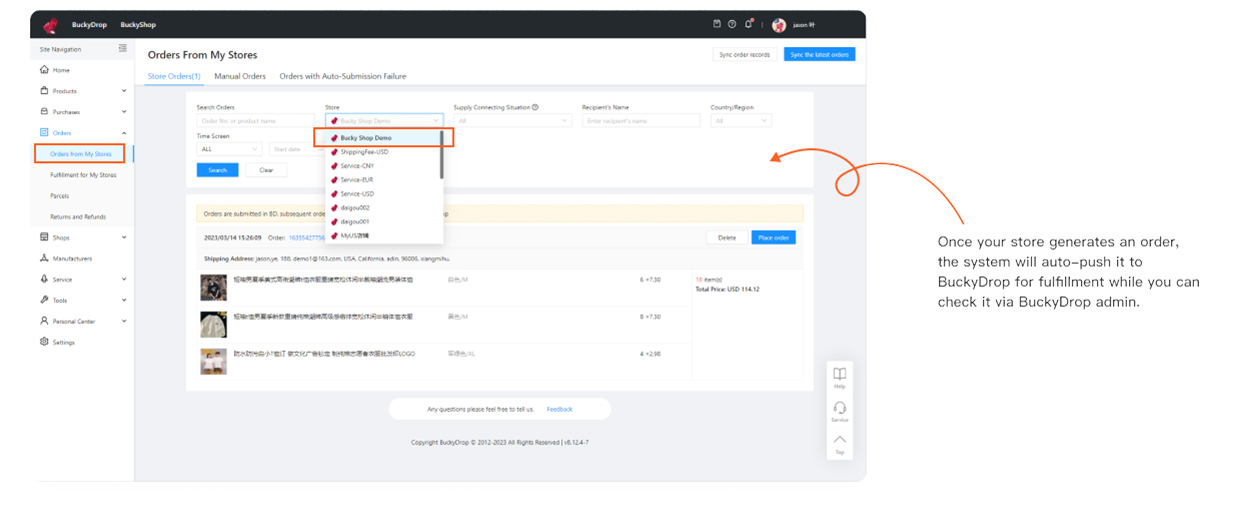 Step 02
Check Order Status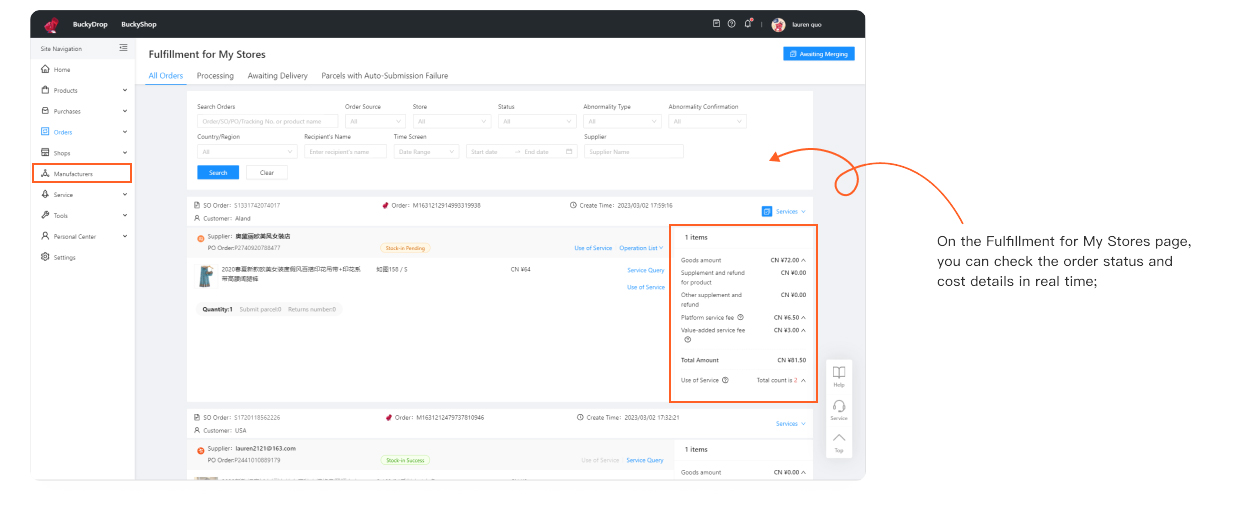 Step 05
Order Auto-Fulfillment Settings